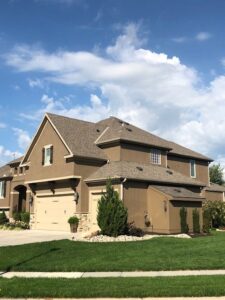 Buck Roofing offers several roofing options for the residential client in search of a repair, roof replacement or new roof construction.
We work with residential owners and property managers to ensure a quality roof. There are many factors involved in choosing the right shingle; Our Residential Roofing team will work to make the process seamless. Our professionals take pride in developing working relationships with clients, offering suggestions and defining a plan of action.
Buck Roofing is a Kansas and Missouri licensed and registered company that obtains all necessary permits in all cities that it performs work in. References are always available.